Cavi Lipo – A Non Invasive Alternative to Liposuction

What is a Cavitation Liposuction?
Cavilipo is an FDA approved technology which promotes the permanent reduction of cellulite and decreases triglycerides using ultrasound technology. It is a safe, painless, effective and noninvasive way to promote systemic healing, detoxification and visual changes within your body.
What does Cavi Lipo do and who does it work best for?
Reduce the appearance of cellulite
Detox your body
Reduce inches post-partum & menopause
Reduce inches before a wedding, vacation and other special events
Reduce inches on neck, arms, abdomen, thighs and buttocks
How does Cavitation Liposuction work?
It does this by vibrating the fat cells and causes micro bubbles to form within the cells changing the pressure to a place in which the fat is expulsed from the cell and released. It emulsifies the fat and your lymphatic system and your liver then cleanse and eliminate this fat from the area you want to release it from and it does so permanently.

What areas of my body can the treatments help?
neck
chin
upper arms
breast tissue closest to the armpit
abdomen
back
thighs
buttocks
Too good to be true?
Well, it is true that results will vary depending on your lifestyle. This is not a weight reduction treatment.
It will help your treatment if you drink plenty of water, exercise moderately and eat a low-fat and low-carb diet.
Special Wedding Packages Available: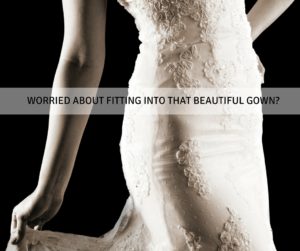 Cavi Lipo is perfect for trying to fit into your wedding gown or dress for a special occasion. Special wedding packages are available.*
40% off sessions for brides and 30% off sessions for bridal party members and immediate family.
*see rates below
40% off sessions for brides.
30% off sessions for bridal party members and immediate family.
What are the contraindications?
Pregnancy
Breastfeeding
Fertility treatments
Pacemaker
Heart diseases
Liver or kidney issues
Cancer
Taking anticoagulants
How long are the treatments?
Each session with me is 75 minutes long because I will give you a lymphatic massage before
and after each treatment to ensure your system is cleansed.
Is this safe?
Yes, not only is it FDA approved, but practitioners and clients have been using this machine for many years in Europe.
When can I see results?
Some clients will see results after the first treatment. But results vary depending on the persons lifestyle. By and large, you will see results after anywhere from 3-12 treatments, depending on what part of the body and if you are assisting your cleanse with drinking fluids, moderate exercise and eating allow fat and low carb diet.
What do I need to do before a Cavi Lipo Treatment?
Drink 2 liters of water, eat a low carb, low fat diet and abstain from alcohol for 2-3 days before treatment.
What do I need to know for my first appointment?
Please fill out these forms in order Consent form &  Cavi-Lipo Client Intake Sheet and wear loose fitted clothing.
After the treatment you will need to follow the same protocol.
How much will this cost?
One session is $225
A package of 3 sessions/ 75 minutes each/$175 each for a total of $525
A package of 6 sessions/ 75 minutes each/ $160 each for a total of $960
A package of 9 sessions/ 75 minutes each/ $125 each for a total of $1,125
A package of 12 sessions / 75 minutes each $115 each for a total of $1,380
Payments are due in full at the first appointment. All payments are final. No refunds for Lipo payments only!

PLEASE DOWNLOAD AND READ AND FILL OUT FORMS BEFORE VISIT
Consent form (Need Adobe Acrobat Reader to open)
Cavi-Lipo document and fact sheet (Need Adobe Acrobat Reader to open)

Real Results from Cavi Lipo- Cavitation Liposuction
Schedule Now! Call 413.210.3210
This information is not intended to diagnose, treat, cure, or prevent any disease.