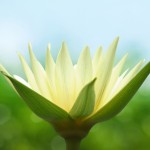 This is an external abdominal massage the improves blood flow and circulation to the stomach, liver, gallbladder, bladder, spleen, pancreas, intestines and the reproductive system.
It relieves:
indigestion
heartburn
constipation
low back pain
bladderissues
menstrual and menopausal issues
ovarian cysts
fibroids
endometriosis
can realign the uterus
Paula completed her training in Mayan Abdominal Massage in 2005. She was trained by Rosita Arvigo, the founder of Arvigo Massage.
RATES
50 minutes for $65*
60 minutes for $90*
75 minutes for $105*
Package Deals Available:
Package 1: 5-75minutes sessions for $525 (full payment due at first session). The 6th session is free.
Package 2: 4-60minute sessions for $360 (full payment due at first session). The 5th session is free.
(* $5 discount for cash or personal check)
Fee change is an increase of $10 and it is effective immediately for all new clients. The fee change for existing clients will go up on Sept 1st.